Around the world, our denominational family, the Christian and Missionary Alliance (C&MA), celebrates Jesus. As one of our own says, "There is no heart he cannot reach, no wound He cannot heal, no bondage He cannot break…" Jesus said He came for the sick, not the well (Mark 2:17), and we've experienced His divine restoration. That's why we're passionate to take His good news-in word deed-to those desperate for hope in every segment of our broken world. Because of who He is and what He's done, we are compelled to "go"!
A central verse that drives our "going", mission and purpose is Mathew 28:18-20 where Jesus says:
"All authority in heaven and on earth has been given to me. Therefore, go and make disciples of all nations, baptizing them in the name of the Father and of the Son and the Holy Spirit and teaching them to obey everything i have commended you."
Our church is part of thousands of C&MA churches in the U.S that send and support hundreds of international workers who care for the sick, befriend the lonely and introduce spiritually impoverished people to the One who releases us all from the curse of sin and the sting of death. Today, the C&MA is caring for the refugee, the sick, and the lost through relief work, clinics, schools and acts of compassion. This gives us opportunity to share the message of Christ's saving love. We also make it a priority to plant churches so that those who come to Christ will have the support and discipleship of a church family.
Below are a couple of specific examples of how our church us participating in taking the gospel worldwide.
Also, check out this video from the C&MA that explains how AHCC seeks to do global missions well.
https://www.cmalliance.org/video/watch/32197/
---
IncaLink Partnership
In the fall of 2018, we established a partnership with IncaLink Ministries in Latin America. IncaLink's vision is to reach the 300 million youth in Latin America with Christ's irresistible love. They do this through evangelism and discipleship, training leaders, connecting people and compassion ministries. They are fully devoted to helping the least of these in Latin America.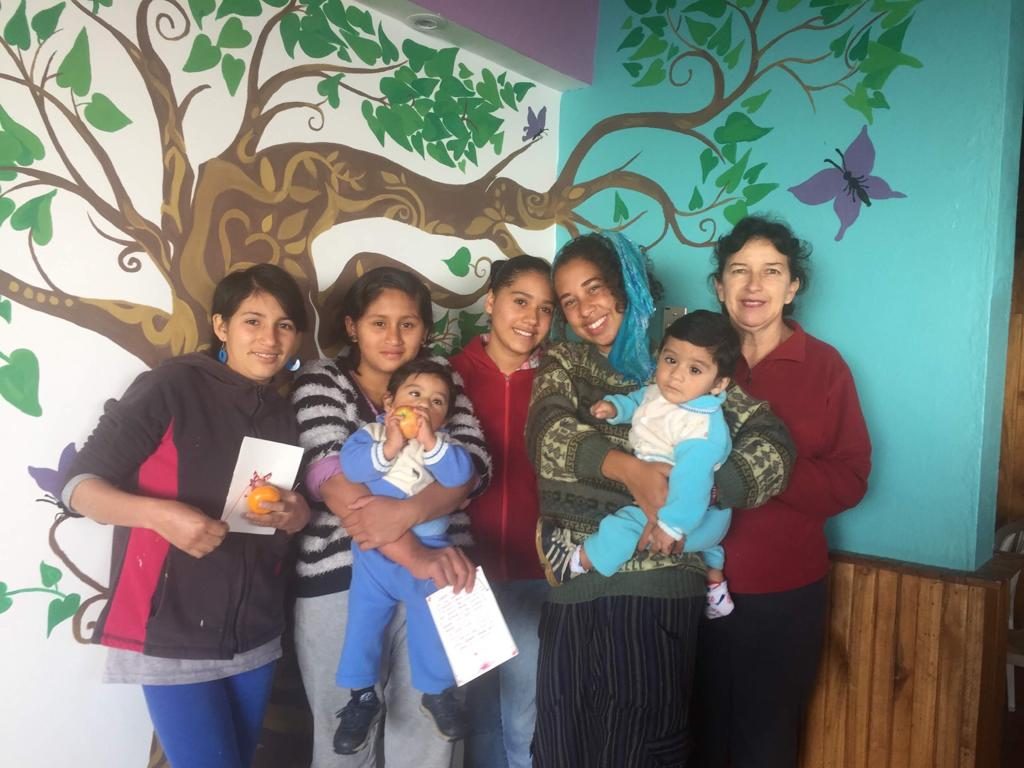 We as a church believe strongly in the formation of long-term partnerships with like-minded ministries to enhance greater relational depth and strategic alignment. Our partnership consists in supporting IncaLink in prayer, finances and shared leadership training along with short-term mission trips and ongoing updates. IncaLink has a variety of ministries including a teen-pregnancy center (Casa Elizabeth), a day care center for children whose parents work in the garbage dump (Portoviejo 7.8), an after school program for the children of families in need (Bonsai) and many other ministries serving the youth of Latin America. Right now, our church is focusing on Casa Elizabeth and Portoviejo 7.8.
Casa Elizabeth photo album
---
Great Commission Fund
Christ's Great Commission is the call of Arbor Heights Community Church-it's why we exist! We are compelled by Jesus' command to make disciples of all nations. Reaching the lost is a cause for which we are willing to go to the ends of the earth.
Over the past year, the Great Commission Fund (GCF) has undergone some significant enhancements to simplify and create greater efficiencies in giving. You can find out more about these changes, and watch helpful videos, here.
The Great Commission Fund (GCF) is the funding mechanism of the C&MA that underwrites a vast majority of the ministries of the more than 700 international workers and U.S. church planters. This financial resource empowers these workers to focus on their callings and ministries rather than fundraising. Giving to the GCF is one of the best ways we can participate in fulfilling God's plan; providing all peoples, in every segment of society, the opportunity to encounter His beloved Son, Jesus.
The GCF allows workers to reach people with the good news of Jesus through diverse outreaches such as:
Providing critically needed medical care and vocational training in impoverished communities
Baptizing and discipling new believers in God's Word
Serving at-risk populations, including children of inmates, women in poverty and those vulnerable to trafficking
Planting new churches among least-reached communities, including the U.S.
Overseeing community development projects, specializing in agriculture
Training and equipping future church leaders in national church networks
You can give to the GCF through our website on our Give page
---
Global Missions Week
During the spring time each year, our church invites guest international missionaries to come and share with us about God's work across the globe. This is an exciting time to prayer for, encourage and financially support international workers of the C&MA. Not only are they blessed, but our people are exposed to cross-cultural missions, given an opportunity to discern if God is calling them to international work and trained in our efforts to live missionally here in West Seattle.
---